About
Each year the AIM 'club' gathers to celebrate outstanding achievement on the world's most successful growth market.
Sponsored by BDO in association with the London Stock Exchange, the Awards identify the quoted companies and entrepreneurs who have harnessed AIM to help them fulfil their ambition and growth potential in the last twelve months. With ESG having an ever-increasing importance, we have widened the criteria for each category to give full emphasis to ESG considerations – covering well known environmental issues, along with social issues and governance matters. Due regard will be given to alignment with current ESG Best Practice and any demonstrable ESG policies that have directly impacted decision making.
Celebrating 29 years, the AIM Awards Dinner attracts over 1,000 guests including Senior Directors from AIM quoted companies and their advisers – ranging from NOMADS and brokers to accountants, lawyers, investor relations and financial PR professionals, the media and analysts – making it the largest AIM gathering – and, indeed, one of the annual highlights – in the City calendar.
Each year the AIM Awards Dinner is a sell-out event and over the years it has developed its own distinctive atmosphere – 'professional but fun'. In recent years, the event has made its home right in the heart of the City, at Old Billingsgate – a striking landmark venue situated on the banks of the River Thames, just moments from Tower Bridge.
Awards
covering the period 1 August 2023 to 31 July 2024
The AIM Awards look at how companies and individuals harness AIM to power their growth and fulfil their strategy. AIM is one of the most important platforms to help smaller and growing companies raise the capital they need for expansion. The AIM Awards scrutinises recent joiners and more established companies, as well as the advisers and commentators, to identify the stars of the last twelve months across eleven categories. Due regard will be given to alignment with current ESG Best Practice and any demonstrable ESG policies that have directly impacted decision making.
Nominations open w/c Monday 17 June 2024
Click on each award to view more information
Best Investor Communication Award
Sponsored by:
Best Use of AIM Award
Sponsored by:
Best Technology Award
Sponsored by:
Diversity Champion Award
Sponsored by:
AIM Transaction of the Year Award
Sponsored by:
AIM Corporate Governance Award
Sponsored by:
AIM Growth Business of the Year Award
Sponsored by:
Best Newcomer Award
Sponsored by:
Entrepreneur of the Year Award
Sponsored by:
Company of the Year Award
Sponsored by:
The Brian Winterflood Award
Voting panel
The Voting Panel will meet to discuss this year's nominations on Thursday 12 September 2024.
Members of the full 2024 Voting Panel will be announced on this page in due course.
Click below to see judges from past events.
The 2023 Voting Panel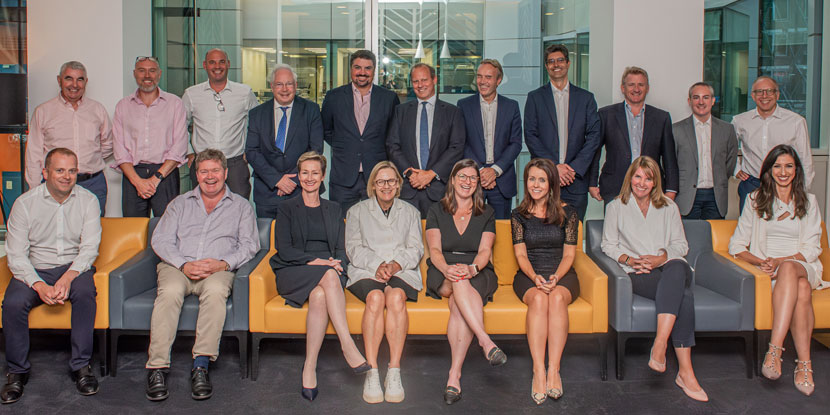 The event
---
Sponsorship
Sponsorship opportunities sometimes become available, including sponsorship of an individual award, sponsorship of the official drinks reception or sponsorship of the menu. Sponsorship opportunities are, by their very nature, limited. Costs and availability on request.
---
Hosting a table
Reservations are available for tables of ten people. Numbers are strictly limited and reservations are taken on a first come, first served basis.
---
Advertising
Advertising in the digital brochure is welcomed and enables your key messages to reach a highly targeted audience. The digital event brochure is available to download on the night and contains details of the all nominees, the programme for the night and the menu. Uniquely, it also contains the names of all attendees, in alphabetical and table order. Thus it is widely used as a reference post event for up to a year afterwards.
---
Bespoke sponsorship opportunities
We offer a range of bespoke sponsorship packages, tailor made to suit your marketing objectives and budget. Further information on request.
---
Enquiries
If you wish to be added to the waiting list for a forthcoming event or for any other information, please contact Jo Thomas at Ford Sinclair.
---
Arrangements on the night
Venue:
Old Billingsgate
1 Old Billingsgate Walk
16 Lower Thames Street
London EC3R 6DX
Start time:
6.00pm. – drinks reception
7.30pm. – dinner
1.00am. – carriages
Charity collection:
A charity collection will be taken up during the course of the evening and the AIM Awards team will be available throughout to accept contactless donations. Thank you in advance for your generosity.
---
Key details
Wine ordering:
Further details will be available in due course.
Accommodation:
Please click here for details of local hotel recommendations with preferential rates near Old Billingsgate.
Charity
In recent years, the AIM Awards Dinner has held a Charity Collection, principally for the benefit of child-focused charities. To all those who have made donations, thank you so much for your generosity – the charities concerned are all extremely grateful.
A charity collection was held at the AIM Awards 2023 and the total amount raised, which was split equally between our supported charities, bccs and The Children's Society, was:
£11,905
---
bccs: One in every ten children has a diagnosable mental health disorder – that's roughly three in every classroom. A recent survey conducted also found 22% of girls and 9% of boys were self-harming. These alarming statistics demonstrate just how important it is to look after children's mental health.
bccs is a children's charity covering East London and Essex, with the primary focus of providing counselling for children and young adults whose wellbeing, mental or emotional health is at risk.
---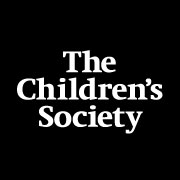 The Children's Society is a national charity working to transform the hopes and happiness of young people facing abuse, exploitation and neglect. We support them through their most serious life challenges and we campaign tirelessly for the big social changes that will improve the lives of those who need hope most. We've been doing this for 140 years and we won't stop until we've built a society where hope is alive in every child.
Gallery
Images from the AIM Awards 2023